Asian Games 2018 Torch Relay Concert Held at Prambanan Temple Complex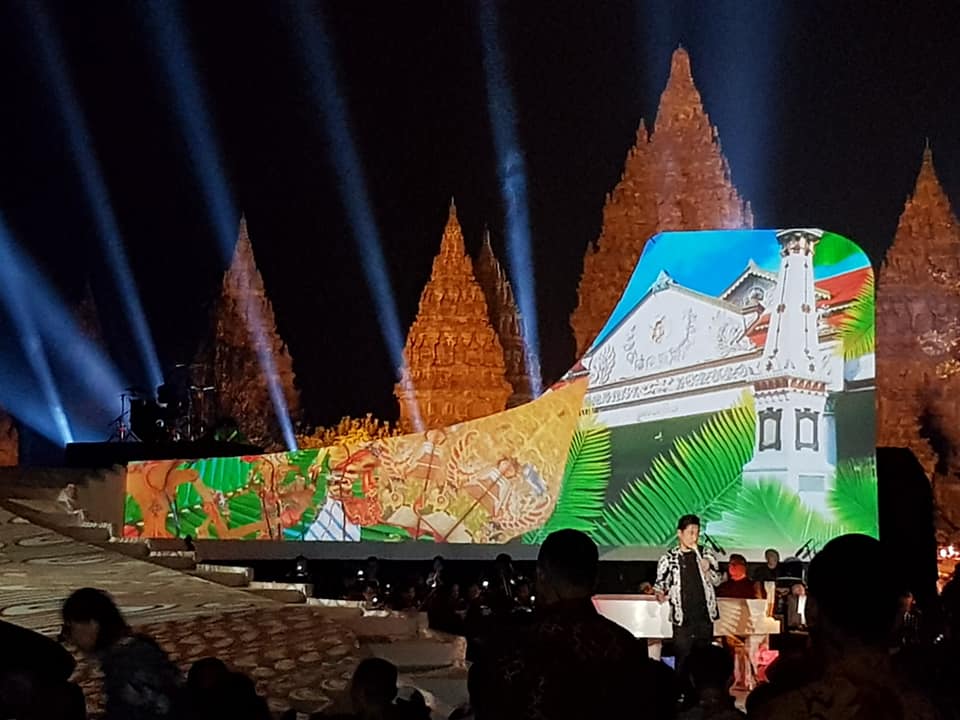 After the 2018 Asian Games torch arrived for the first time in Yogyakarta on Tuesday (07/17/2018) yesterday, the 2018 Asian Games Concert Torch Concert was held again on Wednesday night located at Brahma Square, Complex Prambanan temple. This event was a fire unification of the Asian Games Torch from India hosted by Indonesian tennis legend Yustedjo pull with fire from Mrapen, Indonesia hosted by Susi Susanti. This also marks the start of the 2018 Asian Games Road Show Torch Relay in Indonesia.
After being put together, the fire was then given to the Vice President of the Republic of Indonesia, Jusuf Kalla (JK) who later gave it again to Christina Finarsih, a Yogya badminton athlete who won the 1996 Uber Cup.
"This Asian Games means the honor for us as a nation, it's also to show our ability as a nation in the field of sports venue infrastructure development, organizing, and achievements in sports," Jusuf Kalla explained.
The unification of the Asian Games fire this time, continued JK, was a symbol of the unification of spirit that enabled the successful implementation of the event.
"Because it is with this spirit that the nation will advance. There is no nation that progresses without enthusiasm, the spirit of sports, the spirit of development, the spirit of struggle, all of which are very important for this nation," he said.