Event Information
| | | |
| --- | --- | --- |
| Location | : | Prambanan |
| Time | : | Monday, 27 March 2017 - Monday, 27 March 2017 |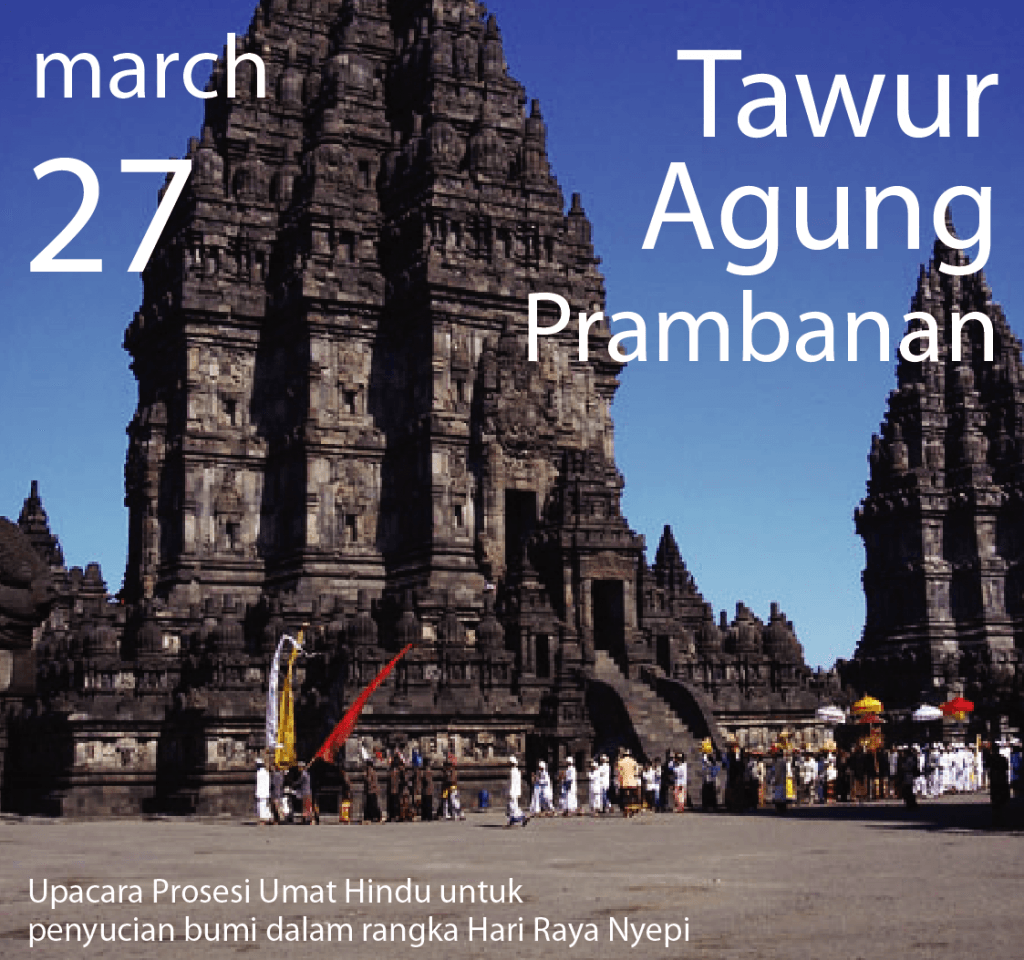 Every year Prambanan comes to life with Tawur Agung, an important and beautiful Hindu ritual held on the eve of Nyepi in which the evil spirits are scared away by a ceremony of offerings, blessings and ritual.
Prambanan hosts the Central Javanese Hindu population's largest ceremony, on the date determined by the Balinese Hindu calendar, the eve of Nyepi falling on the night of the new moon whenever it occurs around March or April each year. The ceremony begins when the sun is at its highest during the day, Incense is then burnt and the Wedas is then recited, with the chiming of bells to accompany.
Joyful participants take part in a noisy parade carrying huge paper-made effigies, known as Ogoh-Ogoh, which are burnt before sunrise to symbolise all evil leaving ahead of the New Year. The aim of the ceremony and offerings is to achieve harmony between humans, God, and their surroundings, and to purify.
The following day, Nyepi, is a day of quiet reflection and religious discussions, in which the Hindus do not leave the house, and in fact in Bali, on this day, visitors can not leave their hotels. Java has less of a Hindu population so this is not observed as fully, but many Buddhists on Java would take part in their own homes. The symbolism of Nyepi is that the New Year should begin with nothingness in the same way that original existence began from nothingness, giving a fresh start to a new year.
Travellers are welcome to watch the ceremonies that are held at Prambanan, future dates for the Tawur Agung are available through our Visitor Assistance Centre.