Ramayana Prambanan Opera – SANG HANOMAN-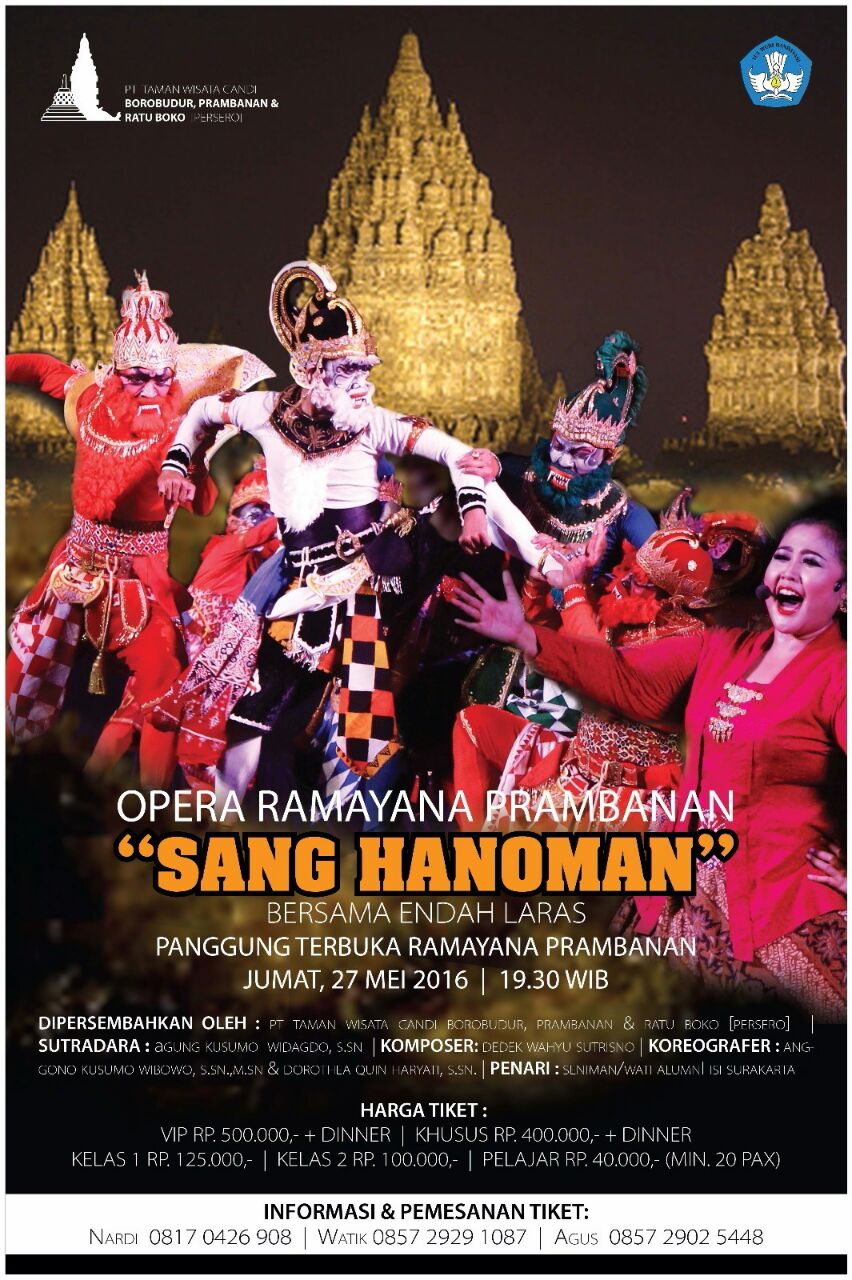 One of a Spectacular Show this year
"Ramayanan Prambanan Opera"
SANG HANOMAN
Colaboration with Endah Laras
Friday, 27 May 2016, 07.30 PM
at Ramayana Prambanan Open Air Theater
Ramayana dance performance with the beautiful of Prambanan Temple as the Background. This dance performance tells us about the story of the Hanoman's in the search of Shinta. More special with beautiful collaboration with Endah Laras.
Danced by ISI Surakarta dancer
Produced by : Agung Kusumo Widagdo, S.Sn
Composere by : Dedek Wahyu Sutrisno
Coreografer by :Anggono Kusumo Wibowo, S.Sn, M.SN
Grab Your Ticket fast
VIP = Rp 500.000,- + DINNER
Special Class = Rp 400.000,- + DINNER
Class 1 = Rp 125.000,-
Class 2 = Rp 100.000,-
Student = Rp 40.000,- (MINIMAL 20 Pax)
For more information and reservation, please call :
Nardi : 0817 0426 908
Watik : 0857 2929 1087
Agus : 0857 2902 5448
This Event Presented by :
PT Taman Wisata Candi Borobudur, Prambanan, & Ratu Boko
And Supported by :
Ministry of Educatin