Ancient Musical Instruments in Sound of Borobudur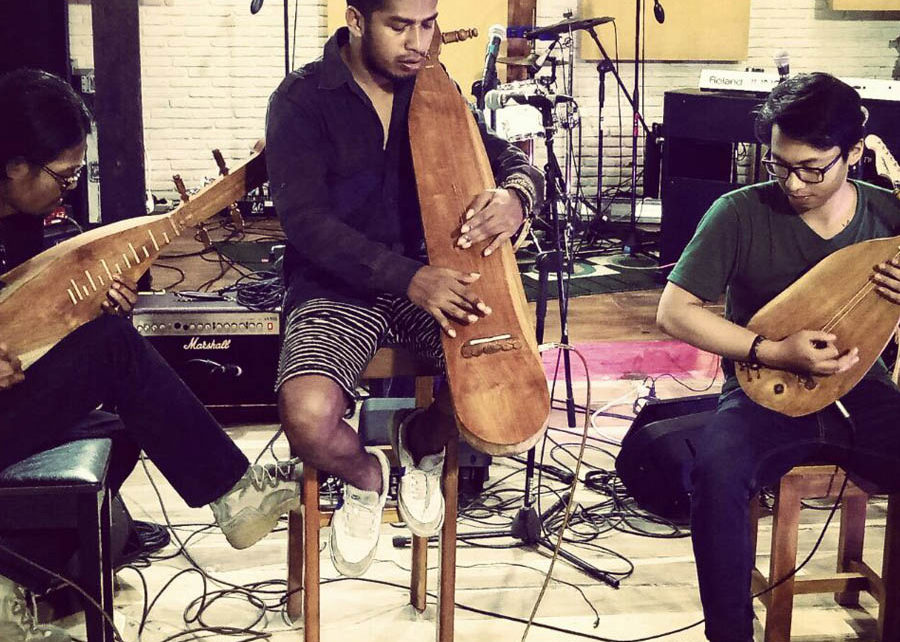 Sound of Borobudur as a part of Borobudur Cultural Feast has one surprise for both performers and spectators. Artists are able to replicate the musical instruments depicted on the Karmawibhangga relief at Borobudur Temple. String instruments (called dawai) and wind instrument are going to be played in Sound of Borobudur.
There are several depiction of people playing musical instruments on the Karmawibhangga relief. There are three images of people playing string instruments and two images of people playing wind instruments, there is also an image of suling (bamboo instrument). The instruments depicted in the relief is different than the musical instruments depicted in India and Thailand temples, but they share similarities with musical instruments in Dayak Kalimantan culture. The string instrument (dawai) is similar to Dayak Sapèk and the wind instrument is similar to Dayak Keledi.
The instruments are made by Ali Gardy, a dawai artist and craftsman from Langai Situbondo.