Mahakarya Borobudur: Hair Style & Fashion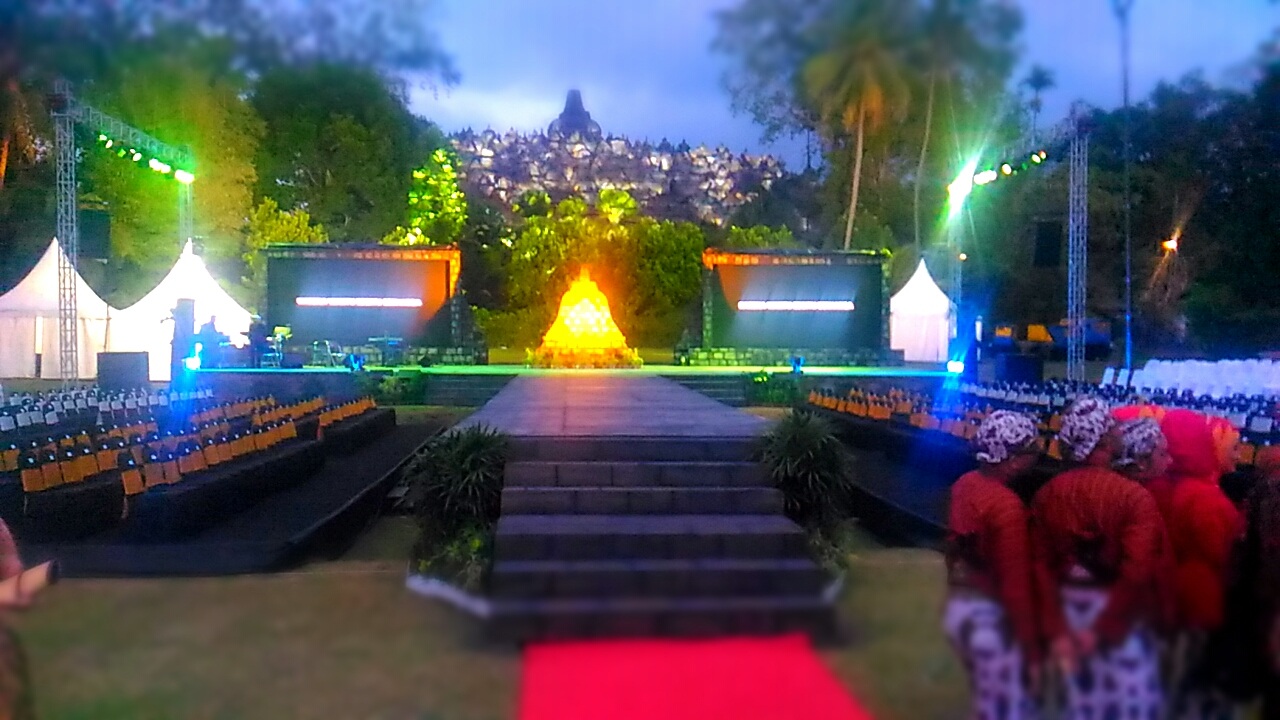 Located at Akshobya Garden Borobudur Temple, Magelang, Saturday, (30/9) at 07.30 – 10.30 pm, performed Masterpieces of Borobudur Hair Style and Fashion. An offering for the fashionista and hairdo lovers from the country and abroad, which will lift the values of ancestral art and culture, especially in terms of fashion and hairstyles, which had been carved on the reliefs of Borobudur Temple.
The "Masterpieces of Borobudur: Hairstyle & Fashion' event featured Special Performance Fashion Show from renowned designer Anne Avantie, Singer Performer Maria Calista (South Asia Broadcasting Winner) and Male Singer Performer by Lucky Octavian (Finalist Indonesian Idol 2004). In addition, there will also perform a colossal Dance from Indonesian Art Institute.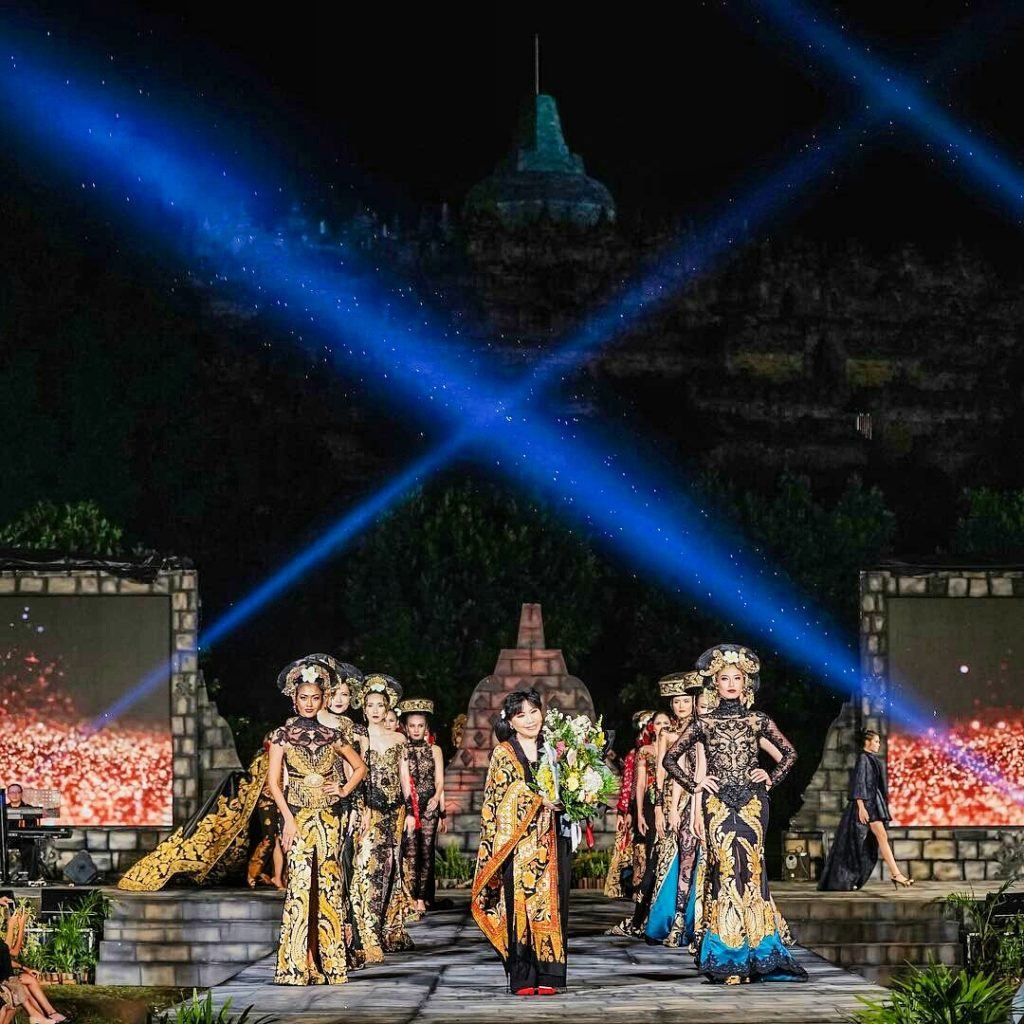 This event was held with a firm commitment to always support the development of national creative industry, especially based on the values of art and culture of Indonesia. This event was the part of appreciation that bring the best works by of hairstyle and fashion that based on the reliefs of Borobudur Temple. As one of the sublime cultural heritage, Borobudur Temple has always been an inspiration for many things. Therefore, through these creative, elegant and innovative hairstyles and fashion works born from leading Indonesian hairstylist and fashion designers, we would like to show our passion to continue to preserve the original Indonesian art and culture that has been centuries old.
#MahakaryaBorobudur #Hairstyle #Fashion