Tourists from Seabourn Encore Cruise Enjoy Traditional Drink at Manohara Resto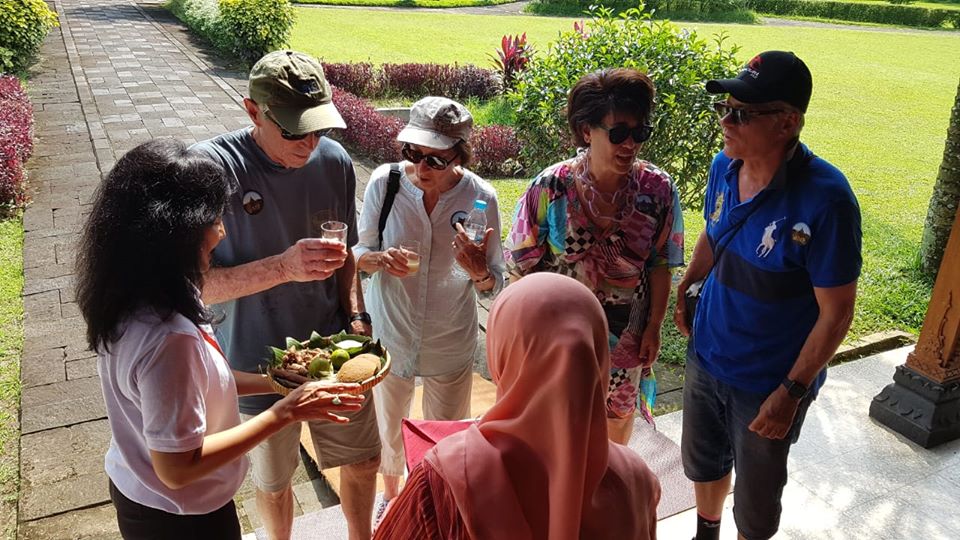 Manohara Borobudur is one of the best facilities in the Borobudur temple complex that can spoil tourists. A group of tourists from Seaborn Encore Cruise arrives at Manohara Resto to visit Borobudur and enjoy a delicious lunch.
The tourists who are enjoying a package of trips in the Asian region are treated with a welcome drink in the form of herbs named "Beras Kencur", it is made from cutchery. It is a traditional beverage that can provide freshness to the body. In addition, it is expected that the herb can eliminate aches and feeling of fatigue in the body.
While enjoying a lunchtime meal, the tourists were entertained with a performance of Cokekan Gamelan music. Cokekan is a traditional Javanese cultural heritage which is often performed in East Java.
MV Seabourn Encore itself is a luxury cruise ship built by Fincantieri from Italy for Seabourn Cruise Line. The tourists sailed from Australia to Singapore. In their journey, they stopped by several regions in Indonesia, such as Bali, Komodo Island, Senggigi and Semarang, Central Java. In a stopover in Semarang, they scheduled a visit to Borobudur Temple.
Source: TWC Media