Iceland National Football Team visited Prambanan Temple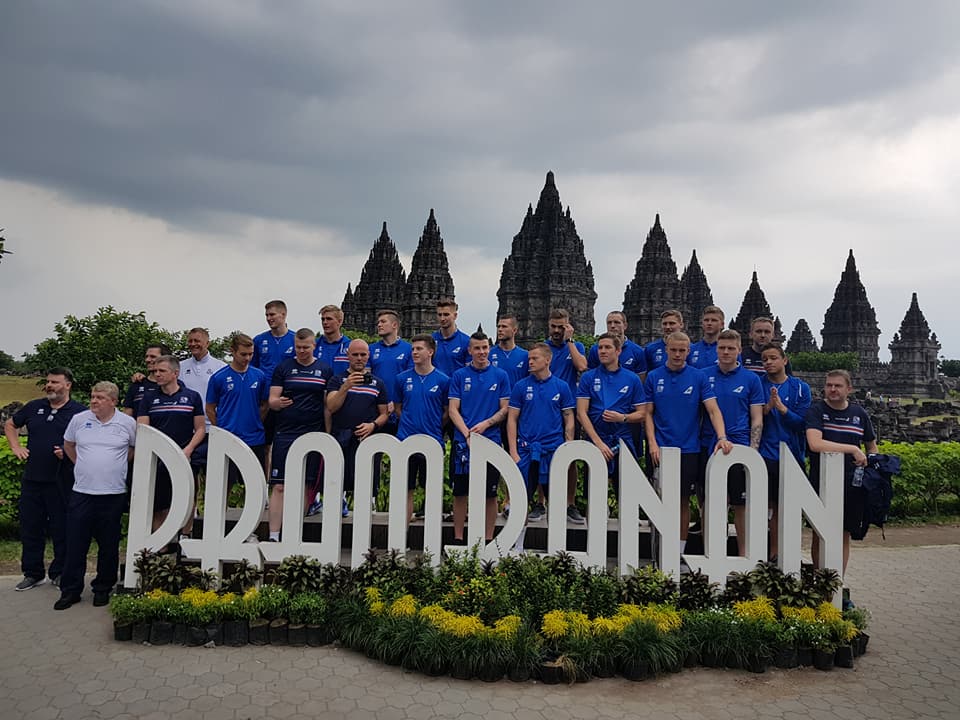 Iceland national football team visited Yogyakarta on Sunday (07/01). Not just undergoing a test match against the Indonesian Selection football team, Iceland national team is also invited to go to Prambanan Temple and Yogyakarta Palace. They greatly admired the beauty and grandeur of this Hindu temple.
"This is my first time to Indonesia and I am very happy to be able to visit here. The people of Indonesia are very friendly. We just have to adapt the situation here, the temperature is very different from our country. Firstly we have enough rest for training, and we will practice as well as possible, "Frederik Schram said (Iceland Goalkeeper).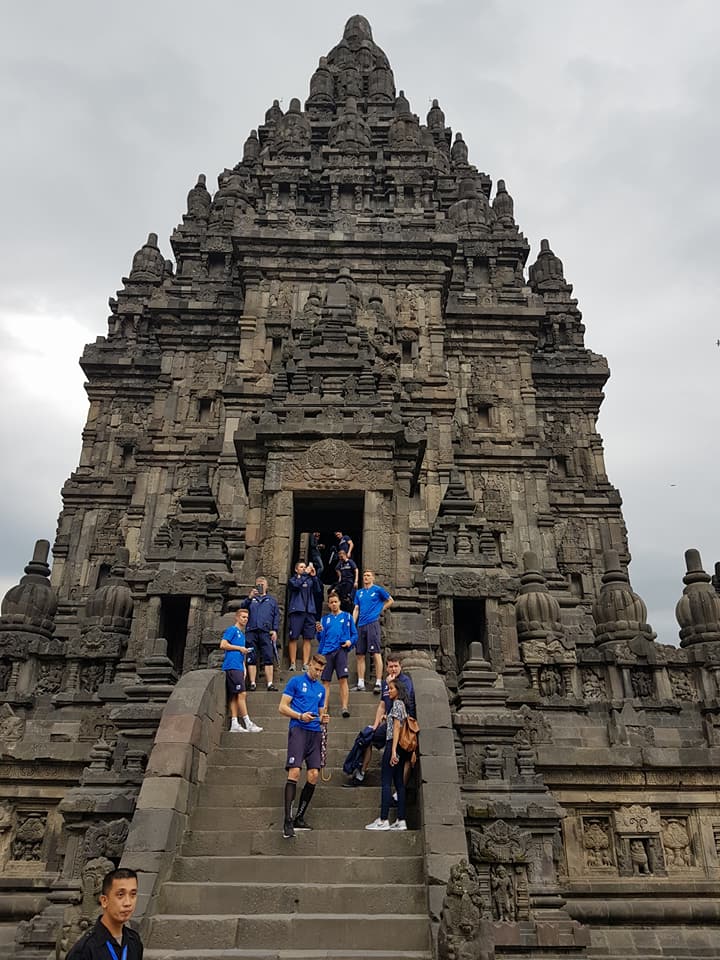 The team that became one of the contestants of the 2018 World Cup came with 23 players and led by the coach Heimir Hallgrimsson. Iceland will undergo two trials in Indonesia. First, they will match with Indonesia Selection football team at Maguwoharjo Stadium, Sleman on Thursday (11/1) and Indonesian National Team at Gelora Bung Karno Stadium, Jakarta, Sunday (14/1). For the Icelandic soccer team, this friendly match is also a very important momentum in preparation for the 2018 World Cup in Russia.
#iceland #worldcup2018 #worldcuprussia
#prambanan #wonderfulindonesia