Keeping the Moss away from Borobudur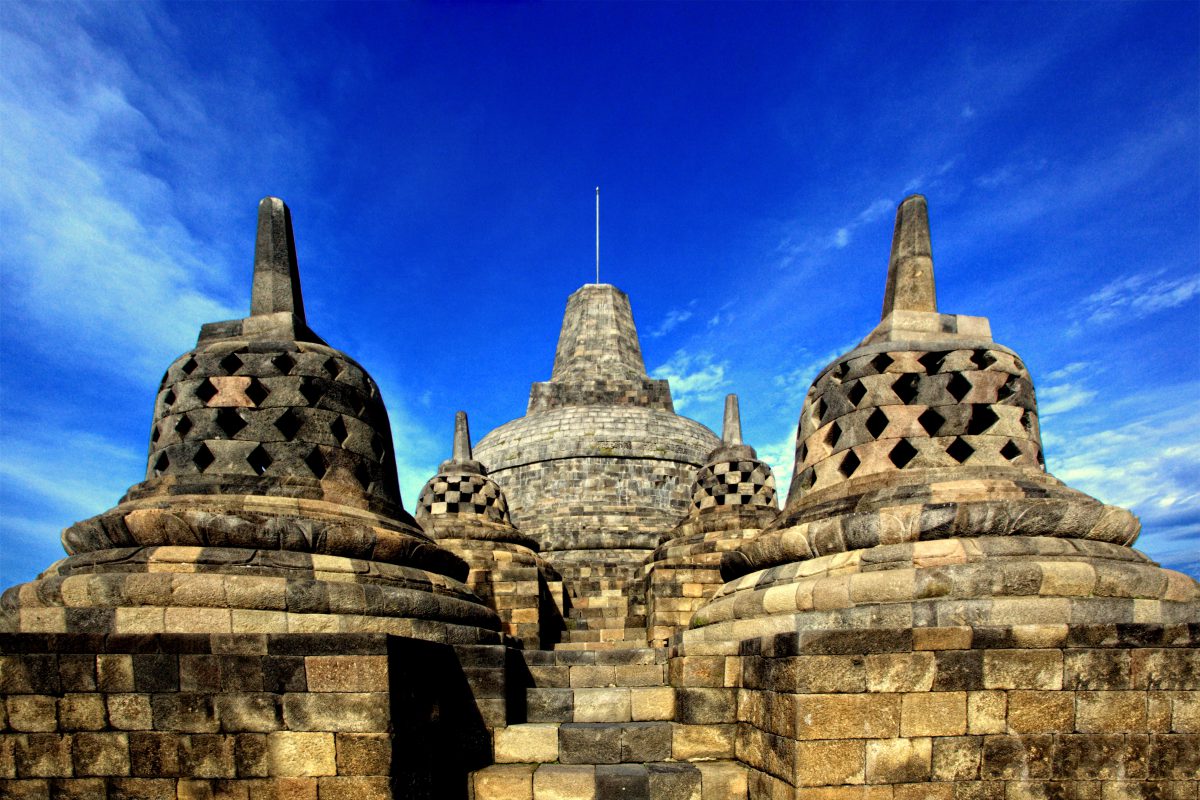 Borobudur is a temple with more than 2672 reliefs and 504 Buddhist statue. It was built with more than 60.000 meters cubic of andesite volcanic rock and more than a million stone blocks.
One of the challenge in keeping this Unesco World Heritage site clean is brushing moss off the structure, especially during rainy season. One of many ways in keeping the temple pristine is by spraying it with water. Other methods employed by the staffs is by brushing. Thankfully the Borobudur Temple has a drainage system to wash down the rain water.
Source: http://gayahidup.republika.co.id/berita/gaya-hidup/travelling/17/02/09/ol3mwz284-menjauhkan-lumut-dari-candi-borobudur