Minister of Foreign Affairs, Kingdom of Thailand, HE. Mr. Don Pramudwinai visited Borobudur Temple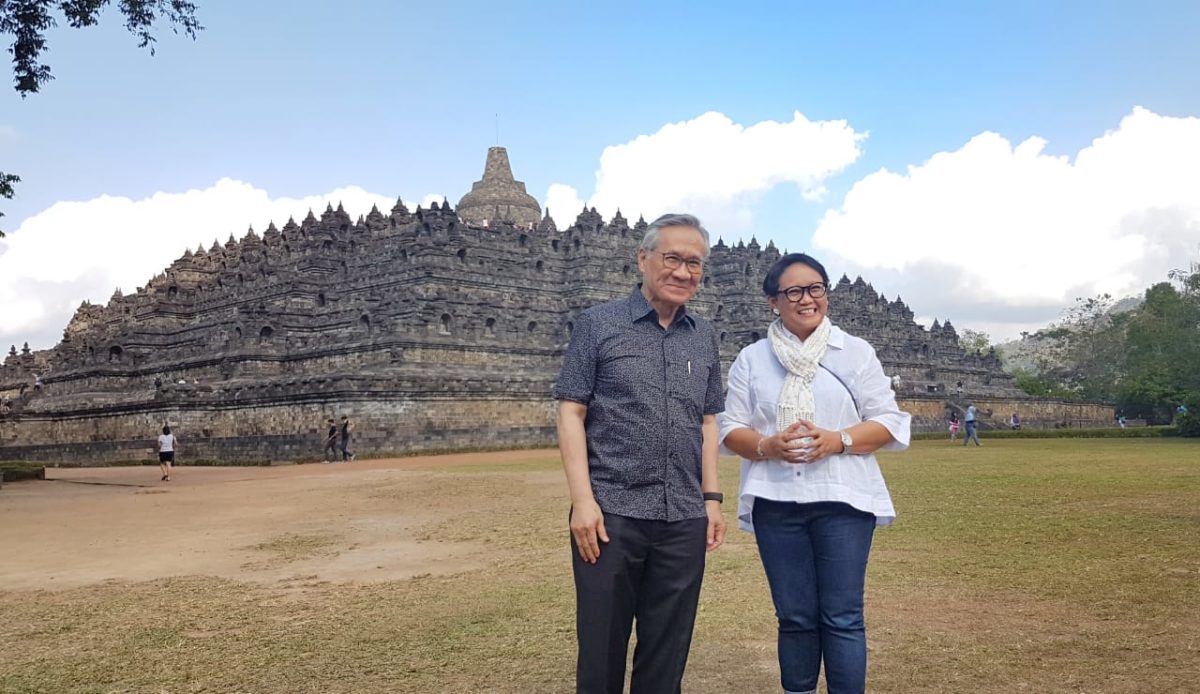 Indonesian Foreign-Affairs Minister Mrs. Retno Marsudi invited Thai Minister of Foreign Affairs HE. Mr. Don Pramudwinai to Borobudur Temple, Magelang District, Central Java, Friday (6/7/2018) afternoon. Both have just held a bilateral meeting titled "The 9th Joint Commission Meeting (JCM)" in Yogyakarta. About 30 minutes, the group toured the temple.
Mrs. Retno Marsudi explained that the Indonesian government was trying to improve bilateral cooperation with the Kingdom of Thailand, one of which was in the tourism sector. Thailand is considered as a potential tourism market of Borobudur Temple, considering that most of the population are Buddhists. "I invited him to Borobudur Temple because to promote this largest Buddhist temple. The cooperation aims to synergize including promoting Indonesian tourism, especially Borobudur temple. For example, tourists coming to Thailand will come to Indonesia, also (tourists) who come to Indonesia will come to Thailand," she said.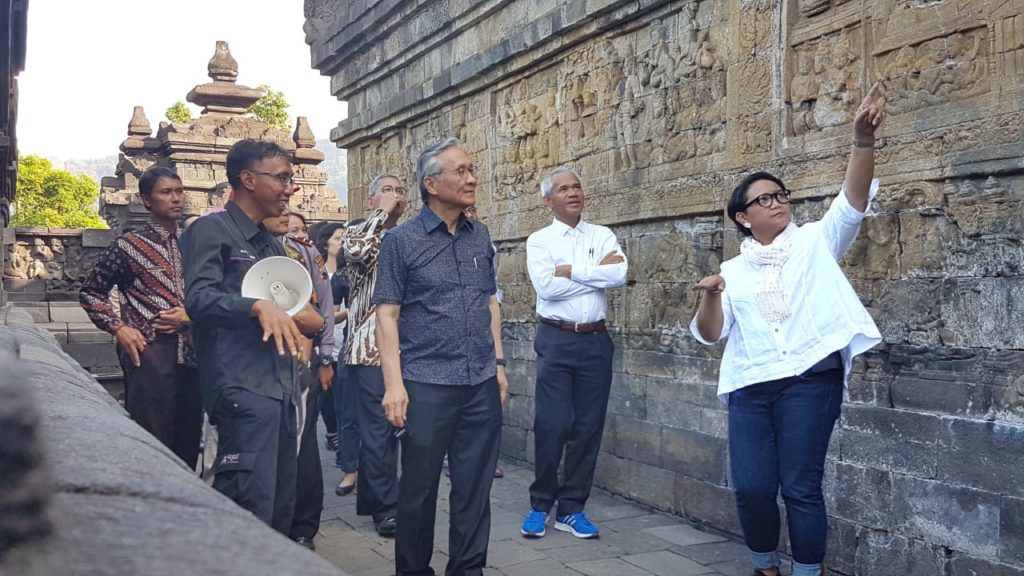 Actually, there are 10 priority tourist destinations (10 New Bali). The 10 places are Lake Toba, Tanjung Kelayang, Mandalika, Wakatobi, Thousand Islands, Morotai Island, Tanjung Lesung, Bromo Tengger, and Labuan Bajo. "However, Borobudur Temple is the closest to the culture and beliefs of the Thai people. The form can be religious tourism, 1 destination tour 2 countries, and so on, "said Retno.