Prambanan Jazz 2017, 3 Days of Spectacular Music Festival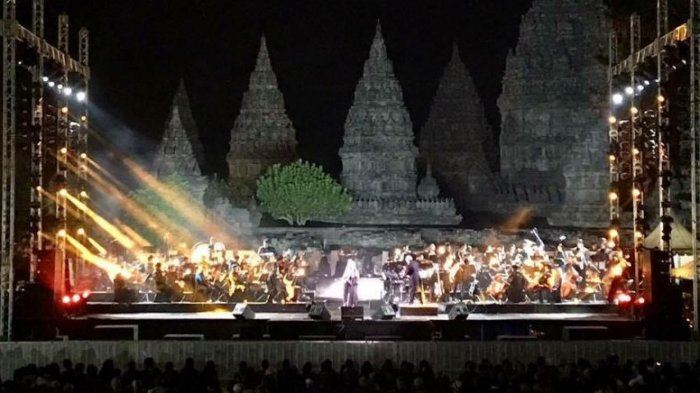 English soprano Sarah Brightman, English jazz-funk band Shakatak and renowned local artists are set to enliven the third Prambanan Jazz Festival in Yogyakarta from Aug. 18 to 20.
Held at Prambanan temple, the event is expected to offer high-quality performances for local and foreign music enthusiasts and present local culture-influenced entertainment.
Festival initiator and organizer Rajawali Indonesia Communication CEO Anas Syahrul Alimi told Antara news agency that the festival's opening day showcase a "1990s Moment" concept featuring artists who had popular hits in the 1990s, such as Andre Hehanusa, Katon Bagaskara, T-Five, Base Jam, Emerald, Lingua, Ada Band, The Groove, Ipang, Shakey, and Rif/.
In addition to Brightman, who reportedly be accompanied by an orchestra, and Shakatak, which has released more than 35 albums throughout its career, negotiations are being conducted with other foreign artists to join the event.
Others performing at the festival include Afgan, Glenn Fredly, Kahitna, KLA Project, Kunto Aji, Marcell, Payung Teduh, Rio Febrian, Sandy Sondoro, Saxx in the City, Shaggy Dog, Syaharani, Tompi, Yovie Nuno and Yura Yunita.