Sarah Brightman Happy to Perform at Prambanan Jazz Festival 2017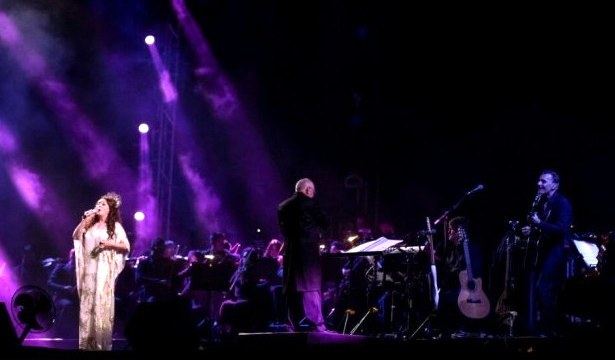 One of the cultural destinations that attract tourists from abroad to visit Indonesia is Yogyakarta. The main destinations are many, including Prambanan Temple. This location, two weeks ago became the stage for world-famous jazz singer Sarah Brightman.
Prambanan Jazz Festival 2017 which promoted by Anas Syahrul Alimi from Rajawali Indonesia event organizer. Sarah Brightman participated in the music festival with accompaniment by live orchestral music.
The 57-year-old singer then captured the moment of being above and below the stage when he styled against the background of the temples in Prambanan. Photos uploaded through the official Twitter belonging to the soprano singer, have a description that represents Sarah's feelings.
"Sarah had a really great time during her weekend show at @PrambananJazz Indonesia! Thanks to all who joined him, "as written on the caption photo uploaded on Monday (21/08/2017).
Before the show, Sarah Brightman feels fortunate to be able to perform at Prambanan Temple complex because she is impressed by the existence of historic objects in Indonesia. "Singing is communication and I like the efforts of many people to support my concert, such as stage and concert content," he said in Yogyakarta, Friday (18/08/2017)
Sumber : http://showbiz.liputan6.com
Foto : republika.co.id