Thousands of Runners Participated Mandiri Jogja Marathon 2018 at Prambanan Temple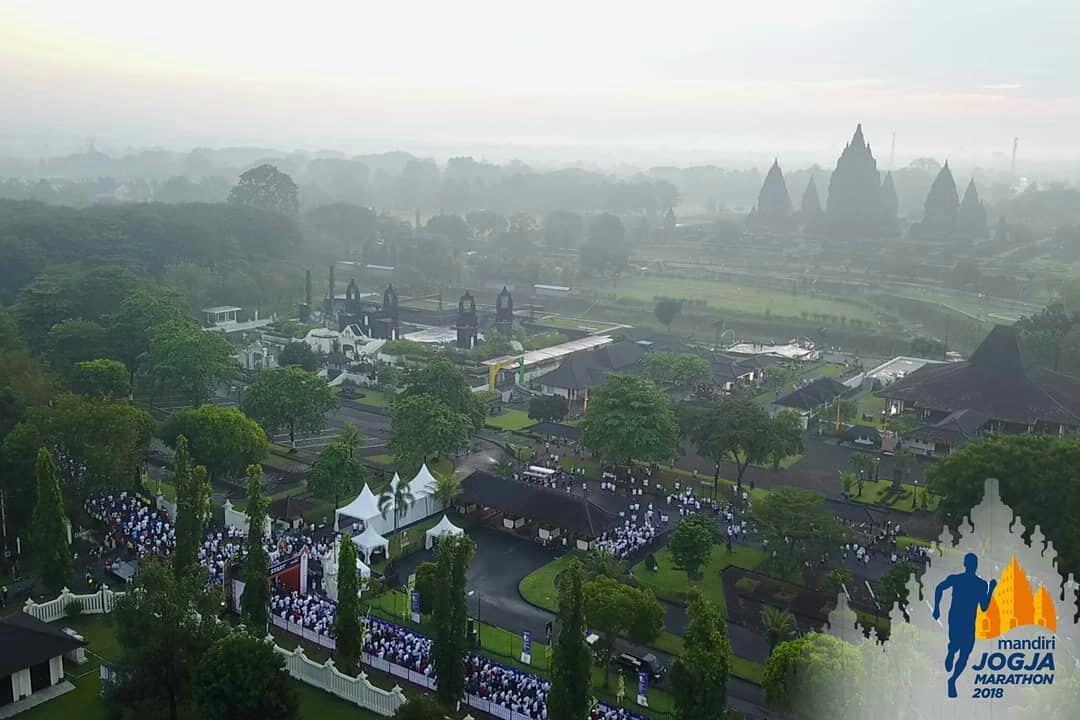 A total of 8,000 runners participated Mandiri Jogja Marathon (MJM) 2018. Besides domestic runners, there are also runners from 22 countries participating in this sports event in Prambanan Temple area, Sunday, April 15, 2018. The 22 participating countries include Malaysia, Japan, Kenya, Brunei Darussalam, Ireland, India, China, Brazil, Singapore, Philippines, and Australia. Some categories in this race are the full marathon (42,195 kilometers), half marathon (21 kilometers), 10 kilometers, and 5 kilometers. The total prize is IDR 746 million.
"I think this is great. This year the participants are increasing, so it's shows that the event becoming known nationally and internationally. Also, the program between Bank Mandiri together with TWC (Taman Wisata Candi) greatly raises the awareness of the community about Prambanan "said Minister of State-Owned Enterprises Rini Soemarno. On this occasion, Rini Soemarno also participated the 5K run.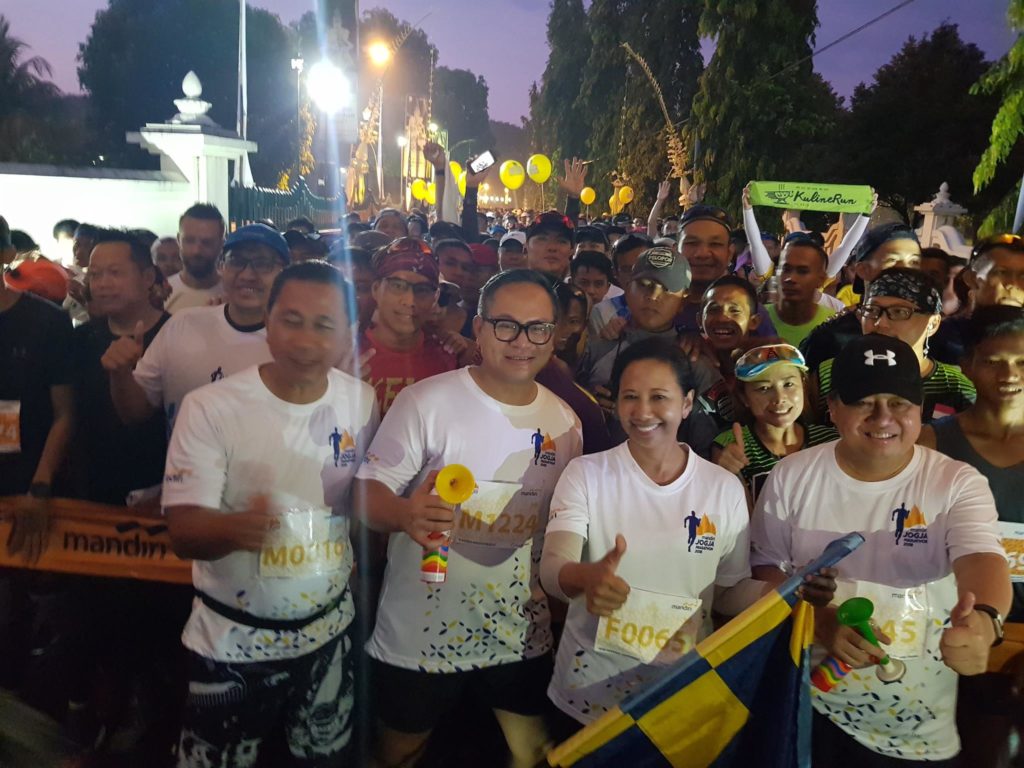 Minister of State-Owned Enterprises, Rini Soemarno (Lady in the center).
The sports event Mandiri Jogja Marathon this year also elevates and promotes cultural richness as well as local products. The goal is to spur the development of tourism and economic growth of Yogyakarta and surrounding areas. The start and finish in the north of Ramayana Prambanan. The route taken 9 villages through the rice fields and temples, this is very interesting and a new experience for runners.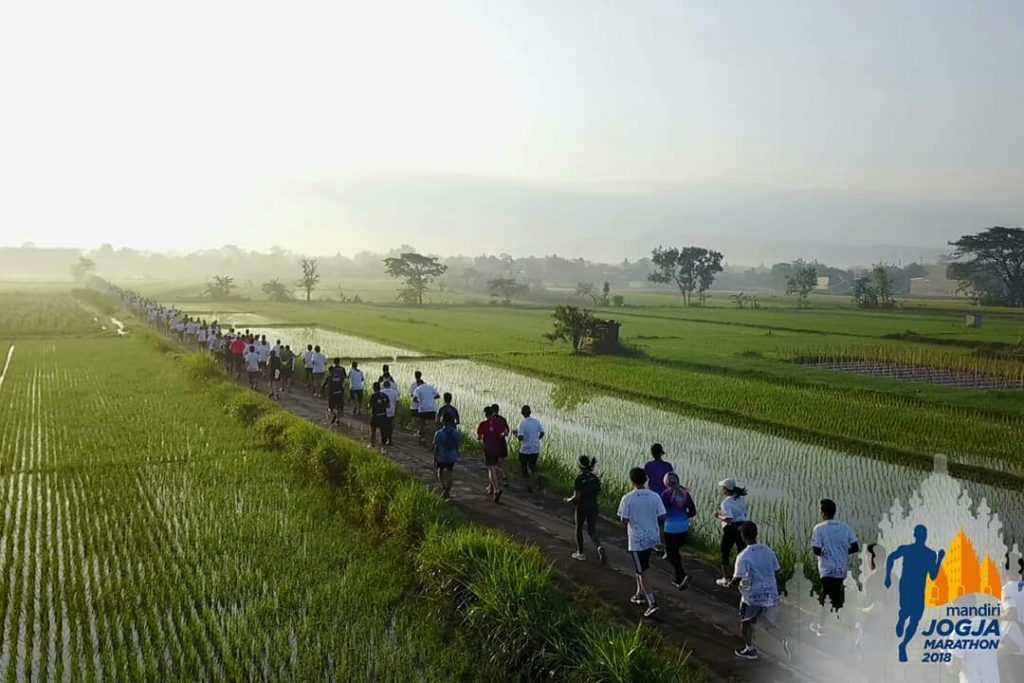 The Kenyan runner dominates the podium in Mandiri Jogja Marathon 2018. Geoffrey Birgen and Pennik Jepkoech Kigen Sain Alim became the winners of the full marathon men category. Geoffrey became the men's winner after devouring 42.195 kilometers with a record time of two hours 21 minutes 55 seconds. While Peninah can be the fastest with a record time of two hours 53 minutes 35 seconds.
While runner-up men category achieved by Kenyan runner Josphat Kiptanui Cheboi Too with a time of two hours 24 minutes 30 seconds. Who occupies the third position Elisha Kiprotich Sawe of Kenya, with a record of two hours 30 minutes 38 seconds.
While in the 42 km open women category, Margaret Wangui Njuguna came out of Kenya with a time of two hours 53 minutes 43 seconds and was on the third podium of Bundotich Pamela Chepkoech of Malaysia with a notch two hours 54 minutes 21 seconds.
Sources:
Facebook TWC Media
www.mandirijogjamarathon.com