Mariah Carey amazing performance at Borobudur Temple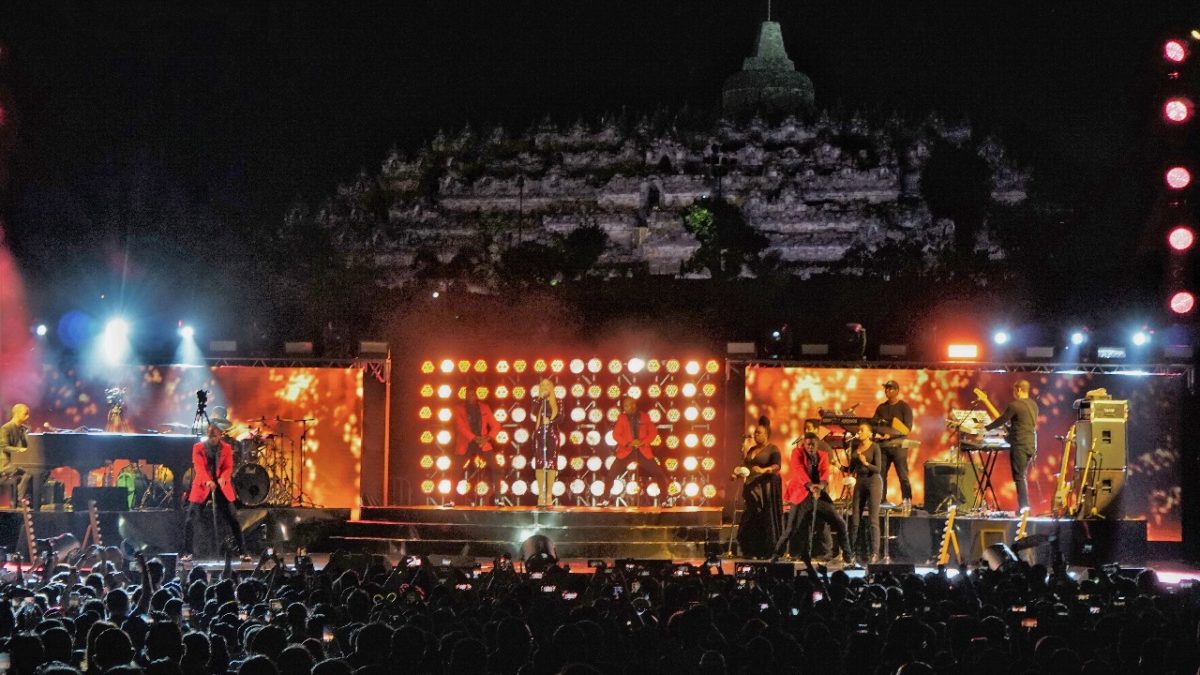 Thousands of audience members in the Lumbini Park at the Borobudur temple compound in Magelang, Central Java, cried in excitement when world-famous diva Mariah Carey appeared on the stage. A piano accompanied Carey as she sang her first song, "Fly Away" from her Butterfly album, during her performance on November 6th, 2018. "Don't be afraid to fly, spread your wings, open up the door, so much more outside," she sang and was promptly greeted with hysterical cries from the audience.
Carey, 48, who performed for the "Himbara Borobudur Symphony 2018 — Mariah Carey Live in Concert" asked the audience to become a "butterfly" and fly to the sky in excitement. So, some 7,000 who attended the show that evening became butterflies for about 90 minutes to enjoy her performing 18 songs. They looked satisfied with the performance of the golden-voiced singer and they were also very lucky because the rain that had been pouring down stopped as Carey's show started. Carey shared the same excitement because her stage featured the world heritage Borobudur temple as its backdrop, with beautiful lighting showing the magnificent structure of the 9th-century building.
"What an incredible experience it was to perform in front of the beautiful Borobudur temple. Thank you so much for a great show, Indonesia," Carey wrote on her Twitter account @MariahCarey.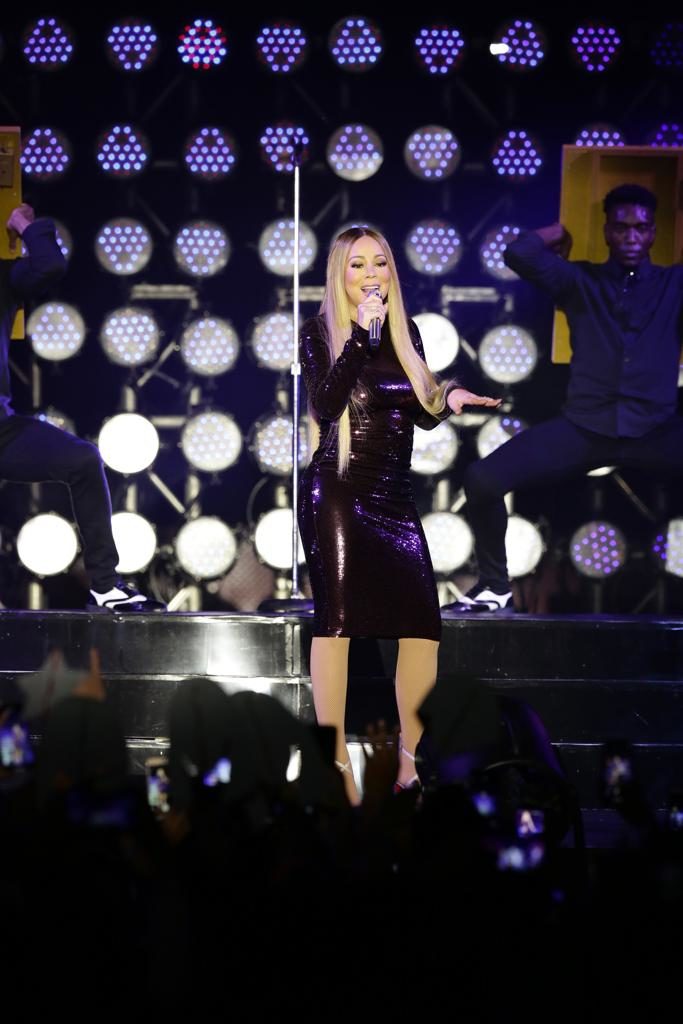 During the one-and-a-half-hour show, Carey who has released 15 albums since 1990, did not interact much with the audience. She only gave several short introductions before singing particular songs. "Terima kasih [thank you], I am getting better with the language," said Carey before singing her sixth song that night, "Always Be My Baby".
Four male backup dancers named Madison, Terrel, Christopher and Lanier accompanied Carey's performance with energetic movements, making the stage livelier amid the singer's calm and elegant performance. Right from the first song, the audience enjoyed the music that was accompanied by three backing vocalists. They sang along when Carey delivered hit songs like "One Sweet Day" and "I Don't Want to Cry".
Carey — who was born in Huntington, New York — changed her costumes twice during the show, changing from a long black dress to a short black one then to a golden yellow one. At about 10 p.m., Carey ended her show with "We Belong Together". She went backstage but the audience cried out "We want more!" repeatedly and eventually she returned to the stage to give an encore. The singer, who has also starred in 16 movies, then sang her hit "Hero", a Billboard Hot 100 song that she released in October 1993. The song promptly carried the audience away until Carey disappeared behind the stage and the supporting band continued the song to the end.
Meanwhile, the director of PT Taman Wisata Candi Borobudur, Prambanan and Ratu Boko, the event's promotor Edy Setijono, said that Himbara Borobudur Symphony 2018- Mariah Carey Live In Concert was held to lure more tourists to the world heritage site and to further promote it internationally.
Source: http://www.thejakartapost.com/life/2018/11/13/flying-with-mariah-carey-at-borobudur.html