Mandiri Jogja Marathon 2018: International Marathon Run at Prambanan Temple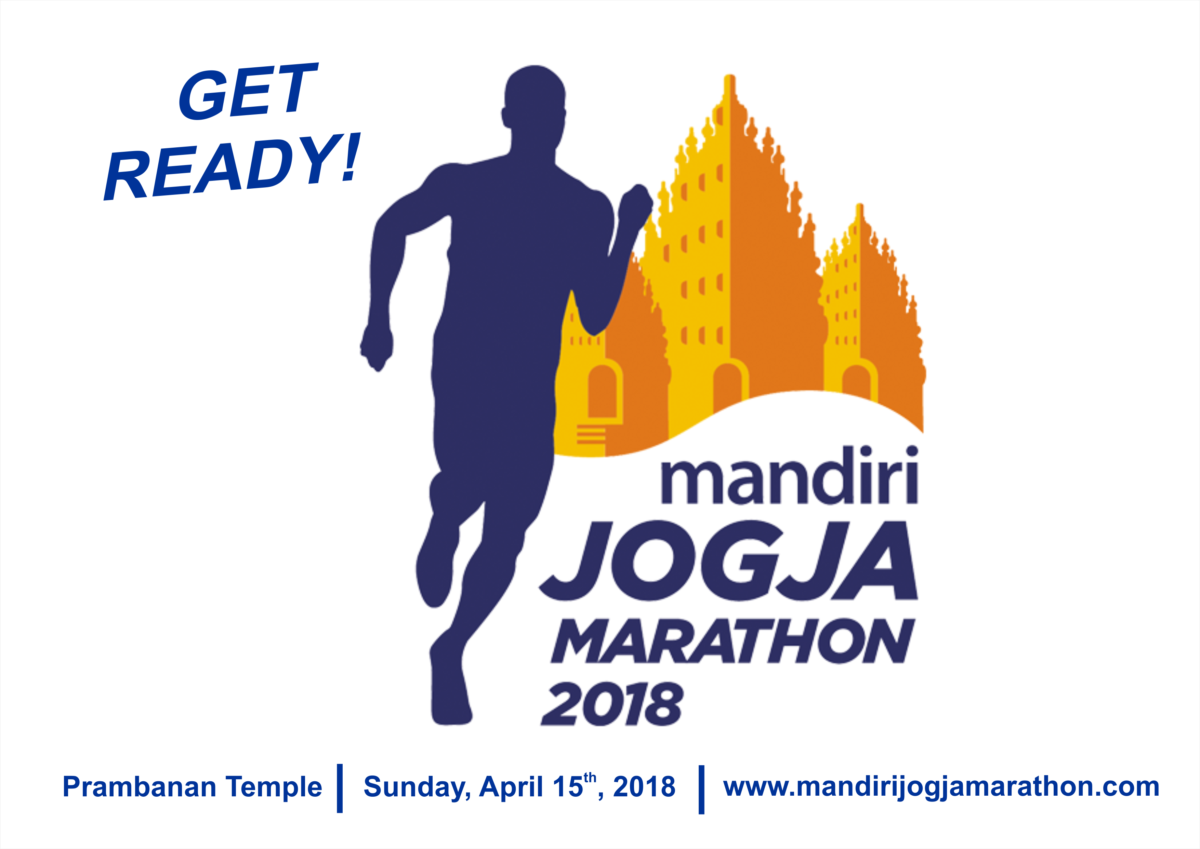 Let's set up your running equipment, and head to the stunning city of Yogyakarta! A world-class event called Mandiri Jogja Marathon 2018 will be held again. The Jogja Marathon 2018 will be held Sunday, April 15th, 2018. The Starts and Finish line are planned at the awesome Prambanan Temple Complex.
Combining intense competition, challenging tracks and stunning attractions around Prambanan, the race will take the runners to compete through ancient traditional villages and a number of interesting landmarks besides the Prambanan Temple Complex, such as Plaosan Temple, Taruna Monument, and other heritage sites. The total cash prize of IDR 783 million awaits the winners of Mandiri Marathon 2018.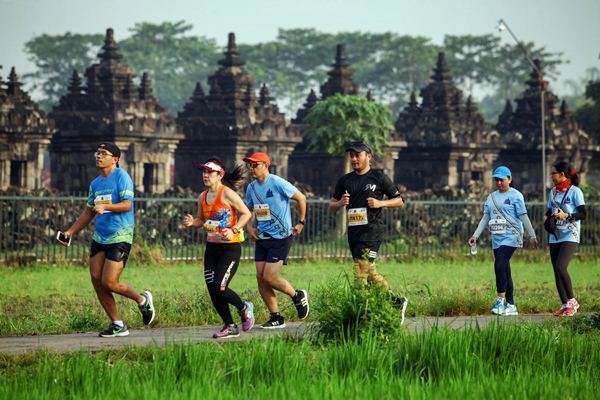 Source: ANTARA foto
It is estimated that more than 6,000 athletes and enthusiasts will come from across Indonesia and abroad to participate in this special competition. The race will be divided into four categories: Full marathon (42.2 Kilometers), Half Marathon (2.1 Kilometers), 10K (10 Kilometers), and 5K (5 Kilometers). There will be a special Mandiri Community Challenge that will compete for 5 communities in Indonesia in the marathon and half marathon category.
In Jogja Marathon 2017 the number of participants who took the race exceeded the initial target of 5,000 participants, the realization was 6,210 participants. 1,075 runners competing in the full marathon, 1660 runners competing in half marathons, 1,535 runners in 10K, and 1,940 runners competing in categories 5K. Participants of this race apart from Indonesia also from other countries including Malaysia, China, Thailand and some European countries.
Through the implementation of Jogja Marathon 2018, estimated in the Year 2018 the number of domestic and foreign tourists who visit Yogyakarta will increase 20% -30%. Jogja Marathon 2018 will increase the number of sporting events held in the archipelago during 2018. These include Jakarta Marathon, Tour de Singkarak, Tour de Bintan, and many more, which are rapidly gaining popularity from international participants.
Source: www.edoursearch.com